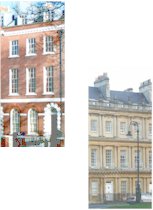 Revell Research Systems is a professional service firm working in the fields of management and technology. We combine IT consultancy with management advice.

We are a relatively young and dynamic practice based in Exeter at the heart of Devon, which is the regional capital for the South West of England.

We find it does sometimes surprise people to learn that we work widely across the United Kingdom and Northern Europe.

We have invested heavily in technology to give us this reach. We can work from almost anywhere.

We know that our real value lies in the people we employ. It is their capabilities, skills and expertise that defines us as a professional service firm, especially working in the fast moving world of modern computing technology.

We only engage graduates as consultants and we ensure that everyone we employ has time to research and reflect on the work they do. We take time before we ask people to join us, but when they do, we aim to offer them a stimulating environment that is challenging, exciting and engaging.